Idaho's 2013 Legislature convened in Boise on January 7. We've put together a guide to the session, including ways to contact your lawmaker, how to get involved, and comprehensive information about the people elected to office.
Gov. Otter Outlines Budget Increase, Pay Raises, Tax Cuts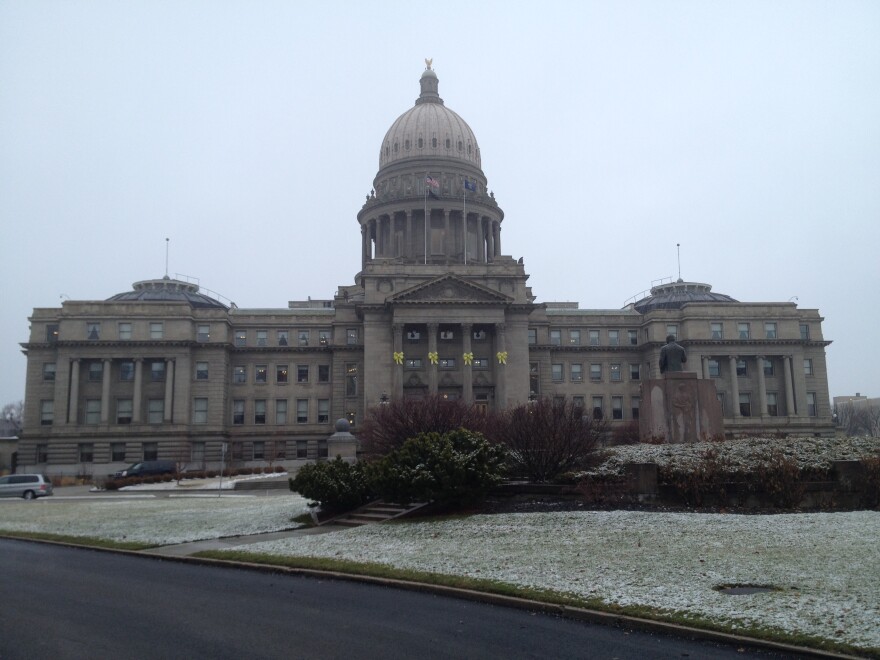 Gov. C.L. "Butch" Otter is kicking off the 2015 legislative session with his annual State of the State address and budget proposal, where he outlines increased spending for schools, boosting state employee pay, cutting income taxes, and leaving some tough decisions up to the Legislature.
An idea Otter returns to repeatedly in his speech is that "Idaho learns."
"In some cases and on some issues, we already have put off making some tough decisions for too long. That cannot and must not continue," he says.
"Perhaps the most important message I want to leave with you today is simply this: Idaho Learns.
We learned the value of being more frugal and accountable with taxpayer resources during the Great Recession," Otter says. "We learned the value of preparation and consensus building during our discussions concerning transportation funding. We learned the value of process and inclusion during our efforts to improve education. And we have learned that even the best intentions and plans must be carried out with equal attention to detail and public perceptions from our contract experience with the Idaho Education Network."
Here's a first glance at some top-line issues the governor addresses in his speech
Otter doesn't offer specifics on how to pay for road and bridge maintenance, but acknowledges Idaho has 785 structurally deficient state and local bridges, calling infrastructure costs the elephant in the room.
"This isn't a matter of Hennie Penny telling us that the sky is falling," Otter says. "It's a real problem, but we know how to fix it if we have the resources."
"I am not going to stand here and tell you how to swallow this elephant," he says. "That would be contrary to all we have learned about each other and the people we serve in recent years. But we all know it must be done. I welcome financially responsible legislation that addresses steady, ongoing and sustainable transportation infrastructure in Idaho; however, I will not entertain proposals aimed at competing for General Fund tax dollars with education and our other required public programs or services."
Otter also addresses Medicaid expansion, but goes only so far as to ask lawmakers to consider the findings of his Medicaid Redesign Workgroup, which most recently recommended a hybrid plan for expanding the low-income health care program.
"I have studied the recommendations of my Medicaid Redesign Workgroup and agree with its findings – up to a point," Otter says. "I especially appreciate the Workgroup's strong focus on personal accountability, requiring co-payments, and managed care."
The KBSX newsroom will have continued analysis and reaction to Gov. Otter's speech throughout the week.
Copyright 2015 Boise State Public Radio