Boise School District Voters To Choose Two Board Members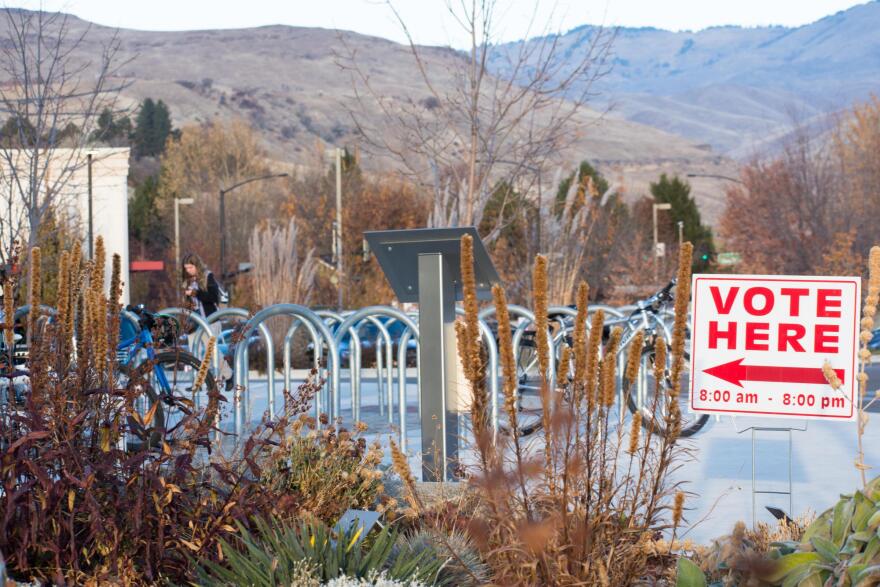 Voters in the Boise School District Tuesday will choose among three candidates to fill two seats on the board of trustees.
This year's race features two incumbents hoping to retain their seats, as well as another candidate running for a spot for the second time. The top two vote getters will win those seats.
Nancy Gregory has been president of the Boise School District Board of Trustees for nearly six years and has been a member of the board since 2002.
Former Boise city fire chief, Dennis Doan, was appointed as a trustee in 2018 and is running to retain his spot.
And James Tooman, who works in customer service, threw his hat in the ring for a second time. He lost in 2018 after earning just 300 votes.
This year's election has already had problems. 28,000 registered voters who requested an absentee ballot were sent one prior to Aug. 13 with printing errors.
Corrected ballots were sent the following week, but none of the tainted ballots will be opened or counted if they were already mailed back.
Boise School District has consolidated polling places due to the coronavirus pandemic, but voters will still be able to cast a ballot in person at the following locations:
East Junior High School, 5600 E. Warm Springs Ave.
Fairmont Junior High School, 2121 N. Cole Rd.
Les Bois Junior High School, 4150 E. Grand Forest Dr.
Riverglen Junior High School, 6801 N. Gary Ln.
South Junior High School, 3101 W. Cassia St.
West Junior High School, 8371 W. Salt Creek Ct.
Boise High School, 1010 W. Washington St.
District Services Center, 8169 W. Victory Rd.
More information on the election can be found here.
Follow James Dawson on Twitter @RadioDawson for more local news.
Copyright 2020 Boise State Public Radio
Member support is what makes local COVID-19 reporting possible. Support this coverage here.