Cash flows into statewide races as Idaho primaries loom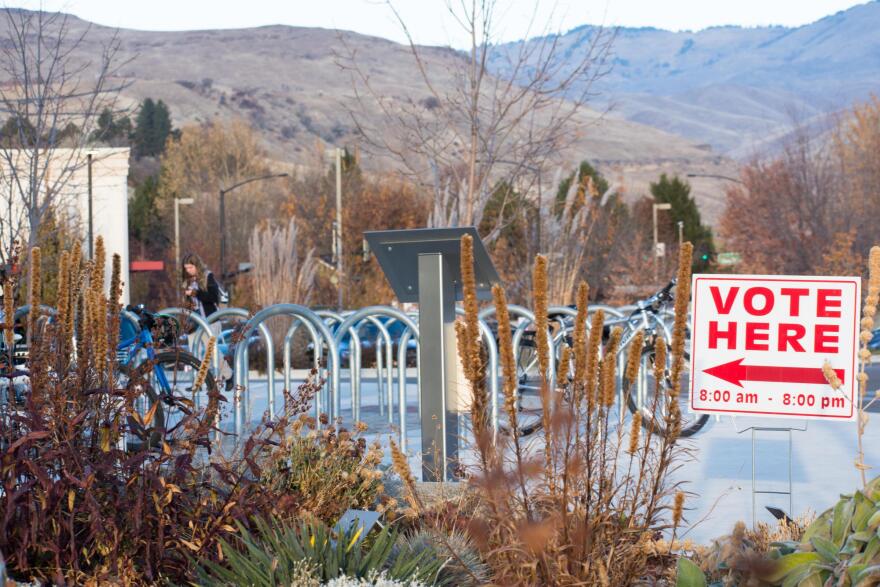 Gov. Brad Little is far and away leading the fundraising battle for this year's primary election.
Final totals for each candidate's fundraising efforts in 2021 aren't yet available, but high-dollar donations must be reported within 48-hours. Final reports, which include all donations of less than $1,000, are due to the Idaho Secretary of State's office by Monday.
Adding up donations of more than $1,000, Little raised nearly $1.1 million in cash last year.
That's five times more than his closest opponent, Ed Humphreys, who's a financial advisor from Eagle.
Humphreys is a political newcomer and has received nearly $180,000 in contributions.
Lt. Gov. Janice McGeachin took in about $135,000.
Meanwhile, anti-government activist Ammon Bundy has raised $56,000 in cash, followed by Bonner County Commissioner Steven Bradshaw with $43,000.
All are seeking the Republican nomination for governor.
On the Democratic side, donors gave Sandpoint Mayor Shelby Rognstad $55,000.
In the race for attorney general, incumbent Lawrence Wasden is far behind challenger, and former U.S. Representative Raul Labrador in fundraising.
Labrador secured more than $250,000 in 2021, while Wasden only raised about $42,000 during that time.
The showdown between current House Speaker Scott Bedke (R-Oakley) and state Rep. Priscilla Giddings (R-White Bird) in the GOP primary for lieutenant governor show a closer race.
Bedke raised nearly $275,000 last year, compared to Giddings' $157,000.
Democrat Terri Pickens Manweiler has raised $52,000 in her bid for the lieutenant governor's office.
The tightest race at this point is for Idaho Secretary of State. Current Secretary of State Lawerence Denney isn't seeking re-election and three Republicans are vying to replace him.
Ada County Clerk Phil McGrane leads the pack with nearly $74,000. State Rep. Dorothy Moon (R-Stanley) isn't far behind with more than $60,000 and state Sen. Mary Souza (R-Coeur d'Alene) has raised about $55,000.
No Democrat has yet filed to run for the position, which oversees Idaho's campaign finance, business registration and lobbyist reporting systems.
Follow James Dawson on Twitter @RadioDawson for more local news.
Copyright 2022 Boise State Public Radio
Member support is what makes local COVID-19 reporting possible. Support this coverage here.