Stibnite Foundation Established, Ethical Quandary Persists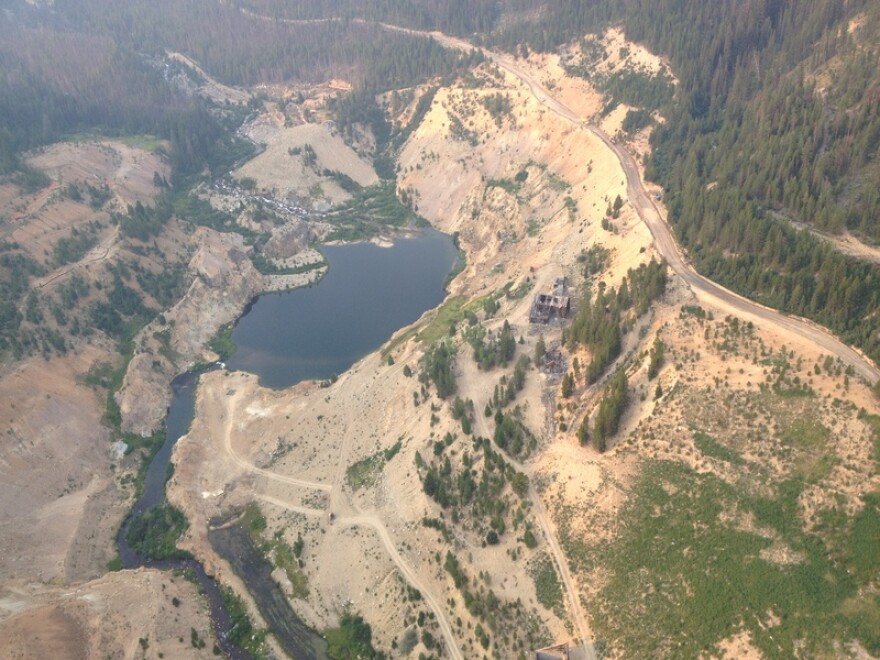 The Stibnite Foundation was recently established with nearly $1 million from Midas Gold, the company hoping to reopen the Stibnite mine in west-central Idaho. But there's an ethical quandary over whether or not the foundation ties local cities and counties too closely to the mine's success or failure.
Each of the eight regional communities that signed Midas Gold's community agreement got to place a member on the board of the foundation, which was formally established in mid-April.
Midas Gold provided the Stibnite Foundation with $100,000 cash, nearly $900,000 in company shares.
A February letter obtained by records request from the Idaho Attorney General's office shows deputy attorney general Brian Kane warning Valley and Adams County attorneys that the arrangement brings up a potential conflict of interest.
"The Foundation board is made up of representatives of the cities and counties, and the cities and counties are the direct beneficiaries of the Foundation. A question arises whether this is a permissible situation to be in for a county or city where it has a vested financial stake in the profitability of a company," Kane wrote.
He goes on to add that cities and counties could find themselves in an ethical quandary, "since they are the beneficiaries of the foundation and thus have financial incentive to see the project be successful."
Ultimately, Kane opined that the community agreement, including the part on the Stibnite Foundation, was legally defensible in his opinion.
Midas Gold already has a well-established track record of philanthropy in the west-central mountains. To date, the company has distributed $472,000 to local causes.
The eight communities that signed the community agreement and have a place on the board of the Stibnite Foundation are the cities of Council, Riggins, New Meadows, Donnelly, Cascade, and Yellow Pine, plus Idaho and Adams Counties. The city of McCall decided not to sign the community agreement, and it was withdrawn from Valley County commissioners before they decided whether or not to sign.
For more local news, follow the KBSX newsroom on Twitter @KBSX915
Copyright 2019 Boise State Public Radio