Naghmeh Abedini Hopeful For Husband's Release After Meeting With Obama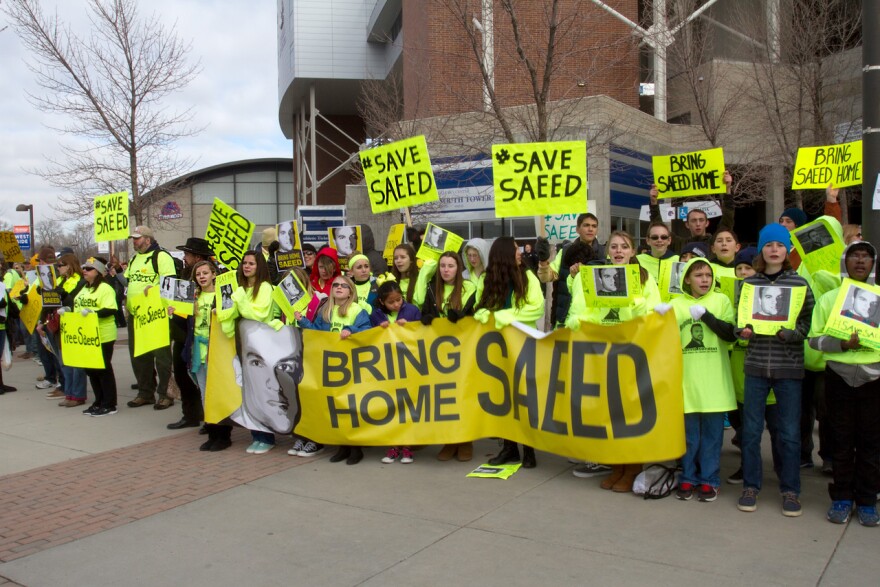 It's been almost two-and-a-half years since Boise pastor Saeed Abedini was first imprisoned in Iran. Abedini's wife, Naghmeh, has been working to get her husband's freedom secured ever since.
She's even spoken in front of the United Nations Human Rights Council in Geneva to plead her husband's case.
On Wednesday, Mrs. Abedini got her message directly to President Barack Obama.
She and her two young children met with the president for about 10 minutes before his remarks at Boise State University.
"I wasn't expecting much, I was thinking he would just shake our hands, say a few things and leave," says Abedini. "But it was in a small office back [behind the stage]. It was just him, the kids and I and two advisers. It was very private; we were face-to-face."
She told the president how she's been fasting for the last four days, praying that she would get the chance to speak with him. The president mentioned the recent release of Alan Gross -- who was a political prisoner in Cuba -- and said he's going to keep working to get Mr. Abedini freed.
"He sat down and he showed that he cared and I could see it in his eyes."
Abedini says she walked away from the meeting feeling hopeful that the issue is now a personal one for President Obama.
Find reporter Frankie Barnhill on Twitter @FABarnhill
Copyright 2015 Boise State Public Radio