2020 could be one of the most consequential and unusual elections in American history. And now the time has come to cast a ballot, but how? And when? Boise State Public Radio is here to bring you the latest news and information you need to cast your vote in Idaho.
Here's How Much Money 2020 Presidential Hopefuls Have Raised In Idaho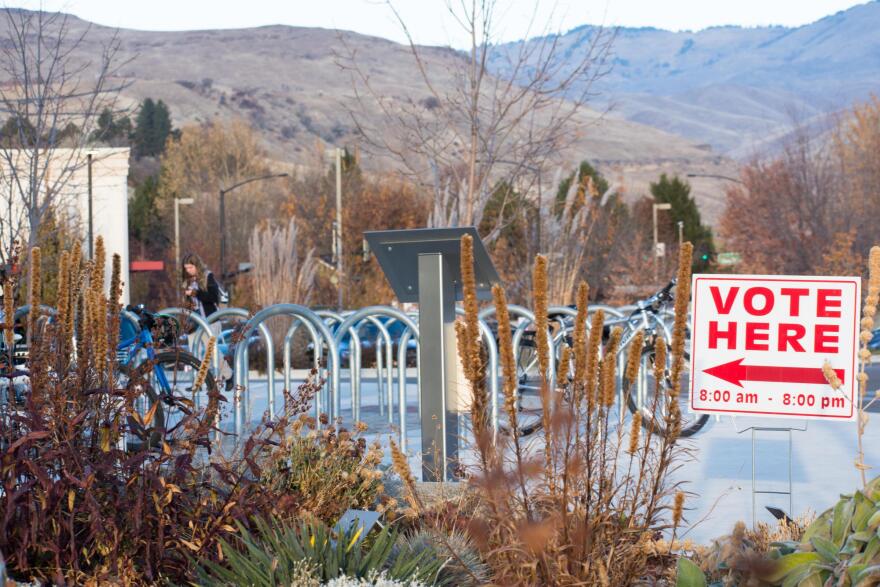 Idahoans, far and away, support President Donald Trump, at least when it comes to voting with their wallets.
In 2019, Trump raised $481,725, with more than $200,000 of that coming in the last three months of the year – the same time that the U.S. House began its impeachment inquiry and, eventually, voted to impeach him.
In January, his approval ratings in Idaho were among the highest of his presidency at 60%, according to the polling firm Morning Consult.
Jaclyn Kettler, a political science professor at Boise State University, said campaigns hit up donors for cash all the time when they're getting needled.
"They're most successful at fundraising when their candidacy or campaign is being attacked because that really riles supporters up to donate to you," Kettler said.
Trump's total, combined with each Democratic Party hopeful, add up to $1,065,985.
Former Vice President Joe Biden still maintains a lead after holding lucrative, high-dollar fundraisers in Sun Valley and Boise last summer. Biden raised nearly $180,000 in Idaho last year.
But his lead is beginning to shrink after much weaker numbers in the last three months of 2019.
That surge is being led by Vermont Sen. Bernie Sanders, who blew away Hillary Clinton in the 2016 Idaho caucuses with 78% of the vote.
"I think a lot of Sanders supporters are giving very small donations, $5, $10, or are volunteering," Kettler said.
Sanders came in third in the fundraising totals, netting $115,585.
He also has the widest base of support among Democratic donors here. His contributions came from 70 separate cities across the state.
President Trump sees the broadest support, though. His donations came from more than 150 Idaho towns and cities.
Sanders drummed up the most money in the final quarter of the year among all of those vying for the Democratic nomination, taking in nearly $48,000.
The only other Democrat who came close to that kind of a push was Andrew Yang, who dropped out last week after anemic performances in the Iowa caucus and the New Hampshire primary. Yang collected almost $39,000 from October through December 2019 – more than twice as much as he raised for the whole year.
Following Sanders, former South Bend, Indiana Mayor Pete Buttigieg, Massachusetts Sen. Elizabeth Warren and Yang were the only others to raise more than $20,000 in Idaho last year.
In all, presidential candidates from each party raised $1,065,985.81 in Idaho during 2019. That cash was spread across more than 17,800 contributions, though many of those came from the same individuals who donated several times throughout the year.
Donations aren't a perfect way to measure how well a candidate will do in a particular state, Kettler said, since it doesn't measure the amount of people who are only able to offer up their time to help a campaign.
Polling isn't often done in Idaho, either – a state that hasn't voted for a Democratic president since Lyndon Johnson in 1964.
As for Kettler? Her money is on Sanders to lock down an easy win when Idaho holds its new Democratic primary March 10.
Follow James Dawson on Twitter @RadioDawson for more local news.
Copyright 2020 Boise State Public Radio