Boise State Public Radio News is here to keep you current on the news surrounding COVID-19, the disease caused by the novel coronavirus.
Election Officials Assure Voters Their Ballots Won't Be Held Up In November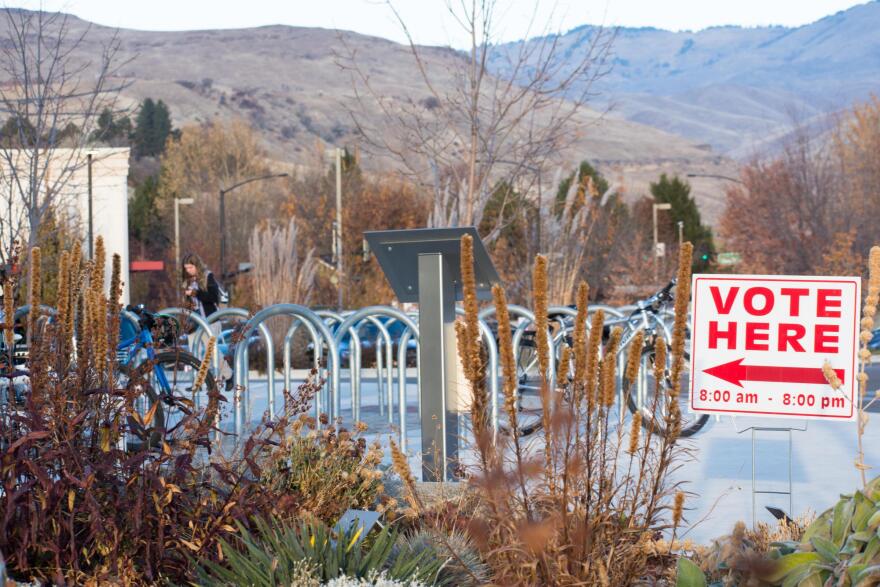 The Idaho Secretary of State's Office says voters shouldn't worry about a recent warning from the U.S. Postal Service about ballots sent through the mail being delayed.
Nearly every state in the country, including Idaho, is at a heightened risk for ballots not being counted due to delayed delivery times, according to a letter sent by the postal service late last month.
But Deputy Secretary of State Chad Houck said county clerks in Idaho send ballots by first-class mail, which is delivered more quickly than bulk options.
But, "Should voters turn their ballot around as quickly as they can? Absolutely," he said.
Voters need to request their absentee ballot at least 11 days before an election, which must be returned to the county clerk's office by Election Day. Ballot drop-off sites are available at every county elections office for anyone concerned their ballot might not arrive in time through the mail.
Postmaster General Louis DeJoy announced Tuesday he would temporarily suspend controversial changes that lawmakers and others have said could endanger the legitimacy of the November election.
No post office boxes in Idaho will be removed or added over the next 90 days, either, according to the Idaho Press.
In-person voting across Idaho is also moving ahead, with no plans to revert to the unprecedented, all-absentee primary election in May.
"At this point, we don't see a solid argument to do so," Houck said.
That's despite significantly higher rates of coronavirus transmission across the state than were recorded this past spring.
But Houck said county clerks have had more time to adapt to how voting should look during a pandemic.
"It's not that there's not a different scenario or a different environment. It's that they've had the lead time to be able to look at this in a forward-looking scenario and come up with alternative plans. We didn't have that in May."
Still, a significant amount of poll workers has refused to staff polling places in Idaho, as many of them are older and more susceptible to COVID-19. County and state officials are urging residents to sign up for these open positions.
Idaho voters can request their absentee ballots here.
Follow James Dawson on Twitter @RadioDawson for more local news.
Copyright 2020 Boise State Public Radio
Member support is what makes local COVID-19 reporting possible. Support this coverage here.