Idaho Sheep Producers To Benefit As Japan Lifts Prohibition On U.S. Lamb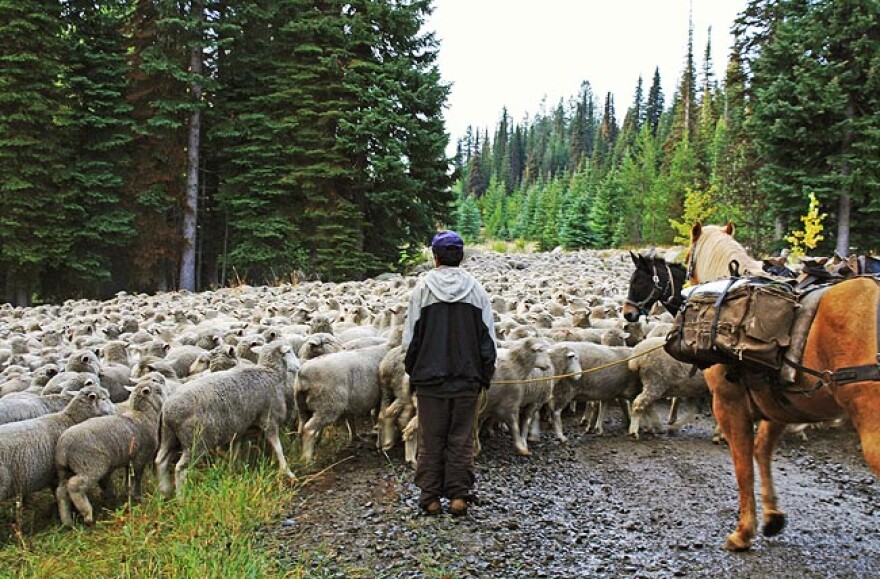 Japan has lifted a prohibition on sheep and goat meat.
The ban's been in place since 2003, when a Mad Cow Disease scare led Japanese officials to ban all U.S. meat products. Now, U.S. lamb producers have a shot to break back into the market. Japan imports about $170 million worth of lamb per year.
Idaho has a storied history of sheep farming. Chanel Tewalt, Chief Operating Officer for the Idaho Department of Agriculture, says Idaho is the seventh-largest sheep producing state in the country.
"You could knit a sweater for every person in the state just based on the number of sheep we raise in Idaho," she says.
Idaho does not export much sheep meat directly, Tewalt says, but the new trade opportunity should create new demand that boosts sales here. Idaho sends most of its sheep to neighboring states for processing by companies like Superior Farms.
Superior Farms purchases tens of thousands of sheep from Idaho farmers per year. Rick Stott, CEO and president, says he's excited to start selling in Japan, where American lamb has a strong reputation.
"We've been told by customers in Japan that they sorely miss our product because of its mild, rich flavor."
Stott says Japanese customers are lining up already.
Copyright 2018 Boise State Public Radio
For more local news, follow Will Reid on Twitter @WillR56