The Year In Review: Our Top Idaho Web Stories Of 2019
Here it is! Tucked between listicles of the best Netflix series to binge and favorite books of the year is your public radio station's top 10 web stories of 2019. But unlike many of those other lists, this one isn't voted on or judged in any way — it's purely based on the numbers. Your numbers, in fact. We're talking about news stories from this year that got the most eyeballs on them.
So you see, we can't say this list has 'something for everyone,' simply because it's out of our control. But if you're anything like me, you might find it interesting to reflect on which stories got the most attention in 2019. What were some of your favorite Idaho stories this year? Perhaps they made our top 10 most-viewed list below:
When there's a chance the drinking water for around 300,000 residentas in the state could be contaminated with high levels of nitrates, the story creates a kind of buzz.

In the first Boise mayoral runoff in half a century, 16-year incumbent Dave Bieter lost to City Council President Lauren McLean. She's the first woman ever elected to the position in our state's history.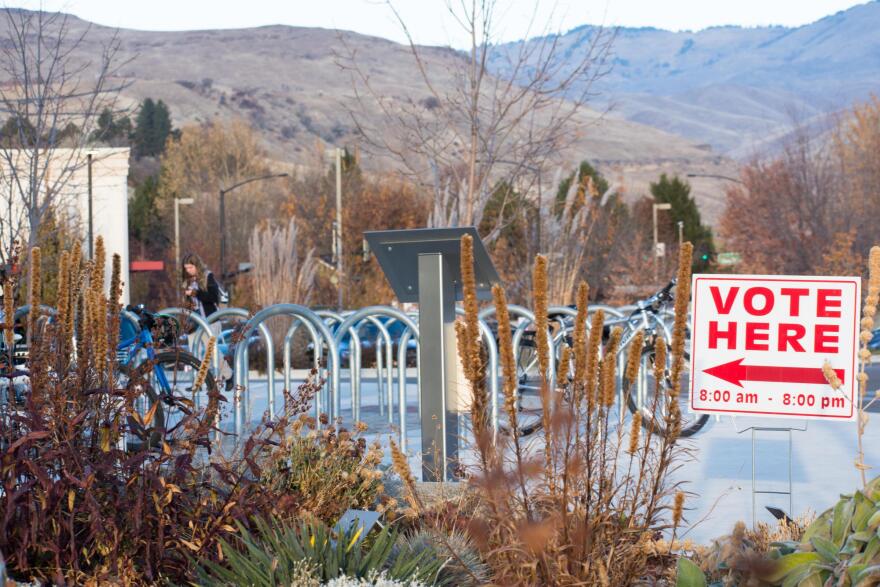 With Ada County's voter turnout over 40%, we had a feeling this story would get some attention. Boiseans wanted results from the mayor's race, which they wouldn't get for another month after a runoff election was held. Twin Falls and Hailey residents wanted information on their city council seats. And there was plenty of curiosity pending the results of propositions 1 and 2 in Boise, where residents overwhelmingly voted to have a voice when it comes to the future of library and sports stadium projects in the city.
This past June, Republican state senators in Oregon fled from Salem after refusing to vote on a bill to combat climate change. Some of them left for Idaho, where The Real Three Percent of Idaho worked to connect them with sympathetic elected officials in the Gem State.
Although this story was technically published in late 2018, it left a lasting impression in 2019, in terms of pageviews. It explores the differences between machine gun collectors and typical gun owners: an affinity for history and collector's items over self-defense and weaponry.
During a stop in Idaho in October at a forum organized in Nampa by the National Women's Business Council, Senator Jim Risch abruptly ended an interview with Boise State Public Radio when asked about controversies swirling around President Trump. Following backlash over the interview, Risch's office released a statement on impeachment.
As of right now, the Idaho Human Rights Act has yet to include the words "sexual orientation" and "gender identity." And although Boise is one of 13 Idaho cities with a law that protects from discrimination of this kind, Erin Leach says it hasn't stopped employers from denying her a job, leaving her to consider moving to a state with more progressive laws and protection.
A nonprofit in North Idaho covers costs for hunters and trappers who successfully harvest wolves. The group has been around since 2012, and although some conservationists dislike it, there's nothing illegal about it. But what is new is the state of Idaho helping to fund the program, creating more of a controversy for conservationists.
Okay, leading with a spoiler alert on this one: April Fool's! Whether or not most readers caught on to the joke, this story certainly struck a nerve with our audience, and perhaps for good reason. Between July 2017 and July 2018, 21,372 Californians left the Golden State for Idaho, according to statistics from the U.S. Census Bureau. That accounts for nearly 60% of all net migration into Idaho during that time period. With the Gem State's growth continuing in 2019, perhaps a California Welcome Center isn't too far off?
This one tops the list for the second year in a row, which probably just confirms the fact that Boise is still booming — or at the very least, lots of people are still searching about it in Google. Last year, Forbes named Boise the fastest-growing city in 2018 and the year prior, Boise ranked 20th on Forbes' list of Best Cities For Young Professionals. The city added more accolades in 2019 by being ranked the best place to live for millenials and the best U.S. city to buy a house. In other words, the secret's out, and has been for some time: Boise is a great place to live.
For more local news, follow the KBSX newsroom on Twitter @KBSX915
Copyright 2019 Boise State Public Radio