Two Idaho Politicians On The Shortlist To Head Interior Department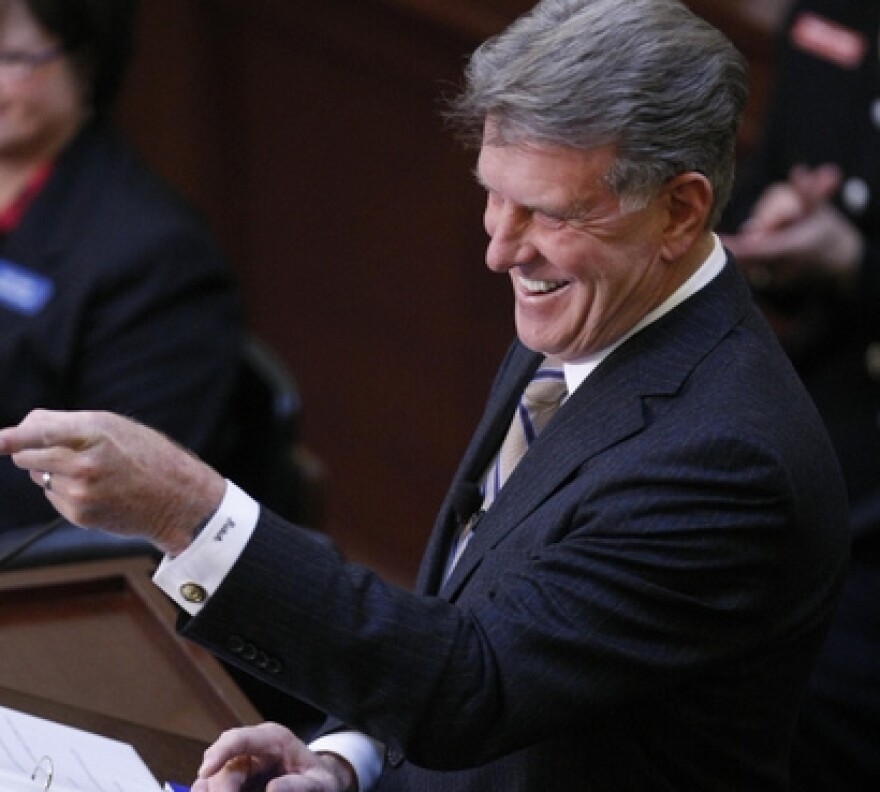 Interior Secretary Ryan Zinke is departing the Trump Administration at the end of the year. He's one of a handful of cabinet-level officials that's been with the administration from the start. With Zinke's departure, a list of possible replacements is floating around, and a pair of Idaho politicians are finalists.
Outgoing Governor Butch Otter and departing Congressman Raul Labrador are among the six leading contenders the president might tap to fill the post.
The Hill reports Labrador is actively angling for the position. He met with President Trump over the weekend and is said to be in contact with the White House.
While in Congress, Labrador has served on the House Natural Resource Committee for nine years. The group oversees the Interior Department. If Labrador, a Puerto Rican, were selected and confirmed, he would be the first person to serve as Interior Secretary from a U.S. Territory.
Those familiar with the selection process say the other Idaho contender, Butch Otter, is high on the list. With more than 60 percent of the Gem State belonging to the federal government, Otter has had to work closely with the Interior Department over his 12 years as governor.
Other names being floated to head Interior include Rob Bishop, a Utah congressman, departing Nevada senator Dean Heller and Cynthia Lummis, a former representative from Wyoming.
For more local news, follow the KBSX newsroom on Twitter @KBSX915
Copyright 2018 Boise State Public Radio