Boise State Public Radio corrects errors in broadcast and online stories. It's our goal to be accountable and transparent with our coverage and our corrections. Corrections and clarifications will be archived on this page. You'll find the correction or clarification at the end of a story.
Map: Proposed Megaload Route Will Wind Across Southern Idaho's Backroads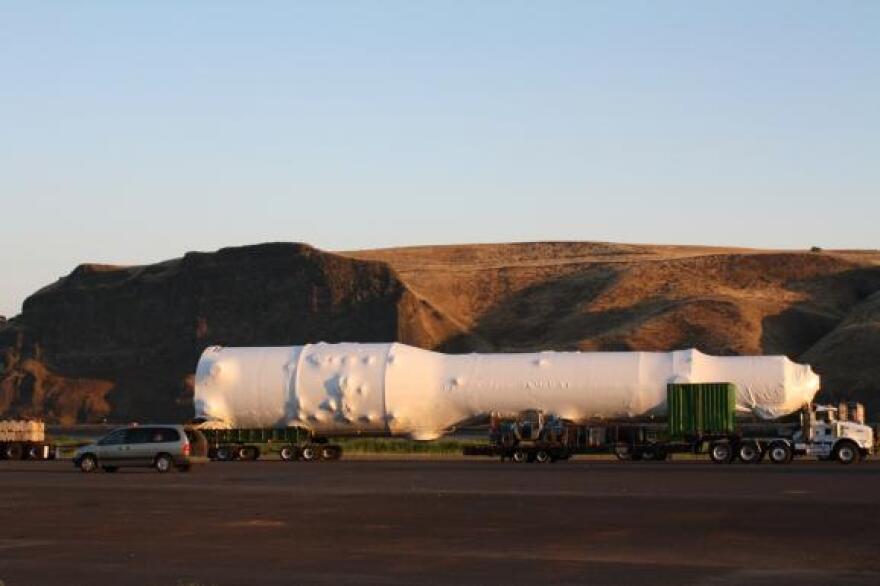 Giant pieces of equipment headed for Canada's oil sands are expected to travel through southern Idaho once the oversized gear makes its way across Oregon.
Omega Morgan, a trucking company hired, was forced to choose a new route for moving its so-called 'megaloads' through Idaho after a judge blocked plans to ship the loads over U.S. Highway 12.
The company has proposed a winding route across southern Idaho for its 901,000-pound load, reaching the Montana border at U.S. Highway 93 on Lost Trail Pass. The elevation at the pass is just over 7,000 feet.
The Idaho Department of Transportation has not yet signed off on Omega Morgan's alternate route. As of Tuesday, this is what the southern Idaho route looked like from the company's permit application.
Map: Emilie Ritter Saunders | Data: Idaho Department of Transportation | View the map full-size in your browser here.
The Associated Press reports the shipment won't begin moving through Eastern Oregon until Sunday night. Once it begins moving, the megaload will take at least six days to reach Idaho.
Correction: We originally reported Omega Morgan is a subsidiary of General Electric. Omega Morgan is a trucking company that was hired by a subsidiary of General Electric.
Copyright 2013 Boise State Public Radio