Construction Injuries Show Dark Side Of Idaho's Housing Boom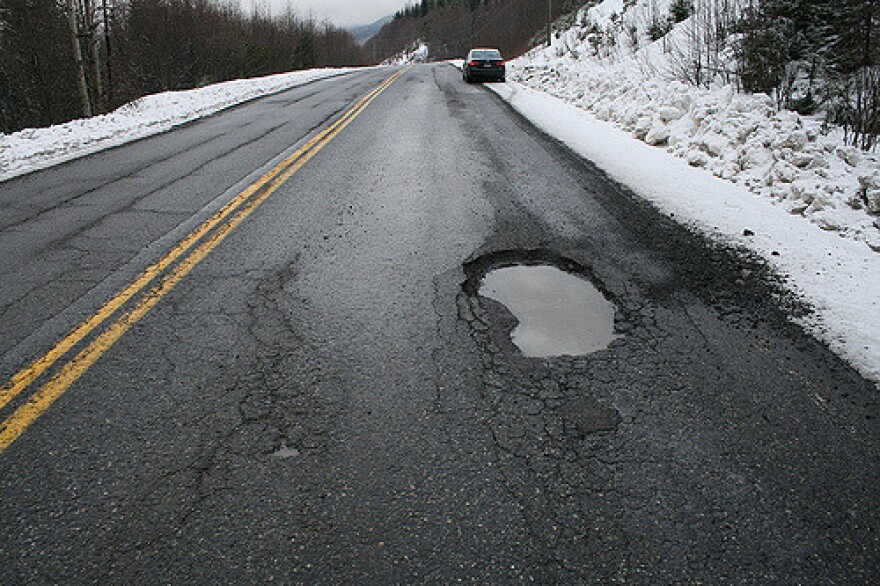 As Idaho's housing demands have grown, so has the residential construction industry.
But that boom has a dark side: The Idaho Statesman reports that construction-related serious injuries are a common problem, and some result in deaths.
A Statesman analysis of inspection data from the Occupational Safety and Health Administration found that at least 19 home-construction companies in the Boise region failed three or more inspections between March 2011 and December 2016 because of serious worker-safety violations.
Statewide, OSHA issued 576 citations to contractors for serious or willful safety violations during the same time span.
In some cases, the inspections were prompted by a worker's death or injury.
"The number of employers in Idaho's residential construction industry that consistently fail to protect their workers from falls hazards is very troubling," OSHA Area Director David Kearns said in an announcement after Brandon Ho'Rine, a 42-year-old framing specialist, died on a Boise job in September.
Ho'Rine had been a construction worker for a decade, and though he wasn't a roofer, he knew how to tear off shingles. That's what RP Construction of Nampa hired him to do.
"There was a guy that picked him up that morning and took him to work," said Ho'Rine's mother, Linda Hayes. "There was no paperwork signed, nothing. And he wasn't on the job that long."
A few hours later, Ho'Rine seemed to lose his footing and fell from the one-story roof to the ground below. He sustained a traumatic brain injury and his family removed him from life support a week later, on Sept. 19.
His employer never reported Ho'Rine's death to OSHA, and Hayes said the worker's compensation insurer denied a claim because a test detected marijuana and painkillers in his body, and because Ho'Rine also had a history of alcoholism.
The Boise father of three should have been wearing a hard hat and a harness, tied by a rope to an anchor on the roof.
Kearns called Ho'Rine's death "a tragic reminder of what happens when employers do nothing to protect their workers. Employers must stop gambling with workers' lives and change the way they operate before an OSHA inspection or before another worker dies needlessly."
OSHA cited RP Construction for failing to prevent HoRine's death by making sure he had fall-protection equipment — required when workers are 6 feet or more above the next-lower level — and for not training new workers. The agency fined the company $13,971.
Owner Ryan Andersen declined to comment when the Statesman called RP Construction last year after the incident.
A call to RP Construction's business phone number was answered by a man who identified himself as Andersen's secretary. He said RP Construction no longer exists and the phone number belongs to a roofing company with a different name.
In the past five years, OSHA fined employers in Idaho's residential construction industry more than $1.6 million for hundreds of violations, reducing that to $1.1 million in settlements. But with only eight compliance officers for the entire state, OSHA's reach is limited.
"We have so few OSHA representatives that there needs to be a deterrent for folks to learn and do the right thing," Kearns said. "If we were just showing up and issuing warnings, there would be even less incentive for people to do the right thing."