More Protests Planned As An Oil Sands Megaload Makes Its Way Through Idaho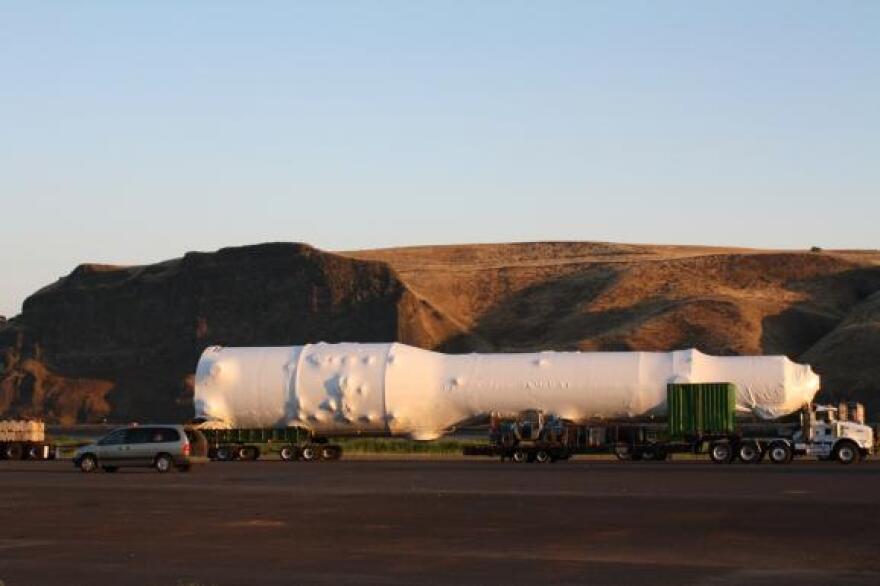 The environmental group that scored a legal victory in the first round of megaload shipments is considering all legal options now that another massive truckload is making its way along a scenic northern Idaho highway.
Meanwhile, more protests and blockades may be planned for Tuesday night when an Omega Morgan truck begins the second leg of its journey along U.S. Highway 12 en route to southern Canada.
The first of two shipments of oil refinery equipment left the Port of Wilma, near Clarkston, Wash., Monday night and was momentarily stopped by a legion of protesters.
Authorities say 20 Nez Perce tribal members were arrested, jailed and charged with disorderly conduct.
Kevin Lewis of Idaho Rivers United says lawyers are considering options for challenging the legality of the Omega Morgan loads.