Commercials For And Against "Historical Horse Racing" In Idaho Jockey For Attention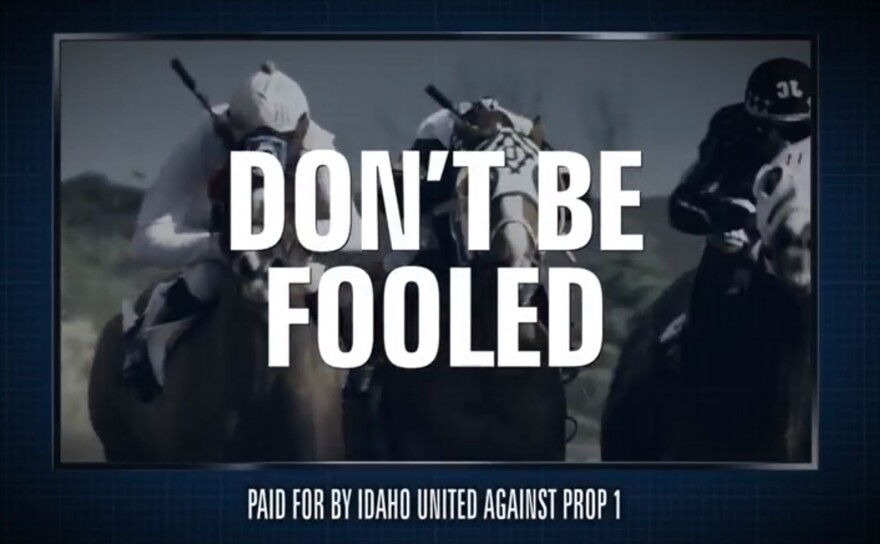 Proposition 1 – the measure to again legalize so-called "historical horse racing" in Idaho is getting attention this week. Opponents and advocates are speaking up about the ballot initiative voters will decide on in November.
Former Republican candidate for governor Tommy Ahlquist released a statement September 5 announcing his support for Proposition 1. The Boise developer and physician frames his argument in support of the gambling terminals as providing a check to an out-of-control state legislature that prohibited the machines in 2015. Lawmakers deemed the terminals too similar to slot machines.
Ahlquist's missive says the goal of Prop. 1 is revitalizing Idaho's live horse racing industry with funds from the gambling terminals. Reviving live horse racing is the overriding message featured in a commercial from the group backing the ballot initiative, Save Idaho Horse Racing.
"The horses are off the track, thanks to the politicians when they killed off Idaho horse racing," the commercial announces.
A new, rival group opposing the initiative called Idaho United Against Prop. 1 is out with its own commercial contesting that claim.
Their commercial says: "Horse racing is already legal in Idaho. Prop. 1 is about machines."
Prop. 1 would allow the betting machines only to be located at venues offering at least eight days of live horse racing each year. Following that guideline, the Idaho Press reports the only place in the state that qualifies to host the machines is a dog track in Post Falls that has special legal status.
For more local news, follow the KBSX newsroom on Twitter @KBSX915
Copyright 2018 Boise State Public Radio