Boise Foothills Homeowners Settle With City Over Landslide Dispute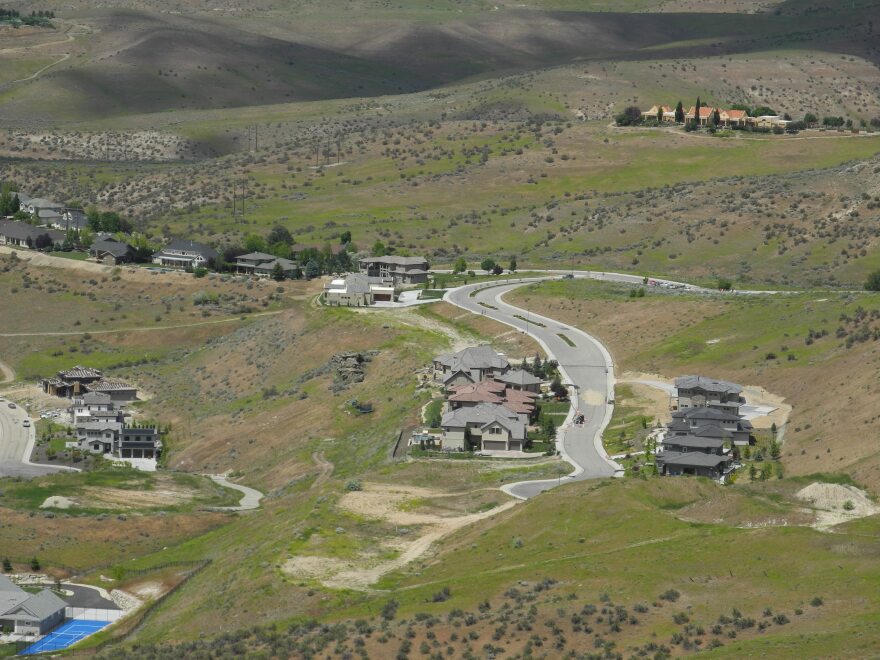 After nearly two years, homeowners have settled out of court with the city of Boise after part of a subdivision in the foothills was damaged by a landslide.
In 2016, people who had bought homes in the Terra Nativa subdivision had to abandon ship after landslides tore up sidewalks and rendered six houses uninhabitable.
Homeowners eventually sued the city of Boise and others they claim were liable for allowing developers to break ground in the first place.
Court documents show Boise officials settled with the group earlier this month, but a spokesman for the city says he can't release specifics.
In the next few weeks, three of the remaining homes in the subdivision will be demolished. Two of them had already been razed last year.
The final home remains standing, but its future is unclear.
You can find our past coverage of how Boise officials determine if land is safe to build on and understanding the geological forces behind our shifting foothills.
Follow James Dawson on Twitter @RadioDawson for more local news.
Copyright 2018 Boise State Public Radio