In 2013, the Albertsons brand was reunited under one company umbrella. Supervalu sold all Albertsons, Acme, Jewel-Osco, Shaw's and Star Market stores in a $3.3 billion deal to Cerberus Capital Management, the investment firm that purchased some of the Albertsons stores in 2006.Albertsons Inc. was split into pieces in 2006, and the majority of it was acquired by grocery store giant Supervalu. Minneapolis-based Supervalu purchased the company for $17.4 billion.According to the St. Louis Business Journal, the drug store chain CVS purchased 700 of Albertsons' Sav-on and Osco Drug stores "and Albertson's ownership interests in the drugstore real estate for about $2.9 billion."Albertsons Boise-based workforce, including its headquarters, shrank from between 5,000 and 6,000 employees to between 3,000 and 4,000, according to Idaho Department of Labor data.Albertsons, familiar to Idahoans as the store with the big blue A, was founded in Boise in 1939 by Joe Albertson. He's quoted as saying, "In good times or bad, people have to eat, so I figure it's a good business."According to material from Albertsons' old website, that first Boise store was revolutionary. Shoppers weren't used to grocery stores that included a bakery, automatic doughnut machines, magazine racks and ice cream cones.Here's a brief timeline provided by RedSky Public Relations:1939 Joe Albertson enters into partnership with L.S. Skaggs and Tom Cuthbert, Mr. Skaggs' accountant, and opens his first Albertsons store in Boise, Idaho.1951 Albertsons opens first combination food and drug store, a 60,000-square-foot superstore.1957 Albertsons begins incorporating drug stores in the new Albertsons Food Centers with the purchase of Sugarhouse Drug in Salt Lake City.1959 Albertsons becomes a public entity and begins selling shares over the counter.1978 Albertsons builds Boise General Office.1999 Albertsons and American Stores Company merge.2001 Larry Johnston joins Albertsons as Chairman of the Board and Chief Executive Officer.2004 Albertsons acquires over 200 Shaw's and Star Market stores in New England, and acquires the specialty chain of Bristol Farms, which consists of 11 stores in Southern California.2013 Supervalu sells all Albertsons, Acme, Jewel-Osco, Shaw's and Star Market stores in a $3.3 billion deal to Cerberus Capital Managemet, reuniting the Albertsons and Albertsons Market stores under one umbrella.At it's peak, there were more than 2,500 Albertsons-brand stores across the country. Today, Supervalu owns 450 of those Albertsons stores in nine states, including all of its Idaho locations.At the time when Supervalu purchased Albertsons Inc., another piece of the Albertsons' empire split off and formed Albertsons LLC. According to it's website, the LLC, which is branded as Albertsons Market, acquired 200 stores in Northern California, Colorado, Utah, Nebraska, South Dakota, Arizona, New Mexico, Texas, Louisiana, Arkansas, Oklahoma and Florida.
Albertsons, Supervalu Disclose New Data Breach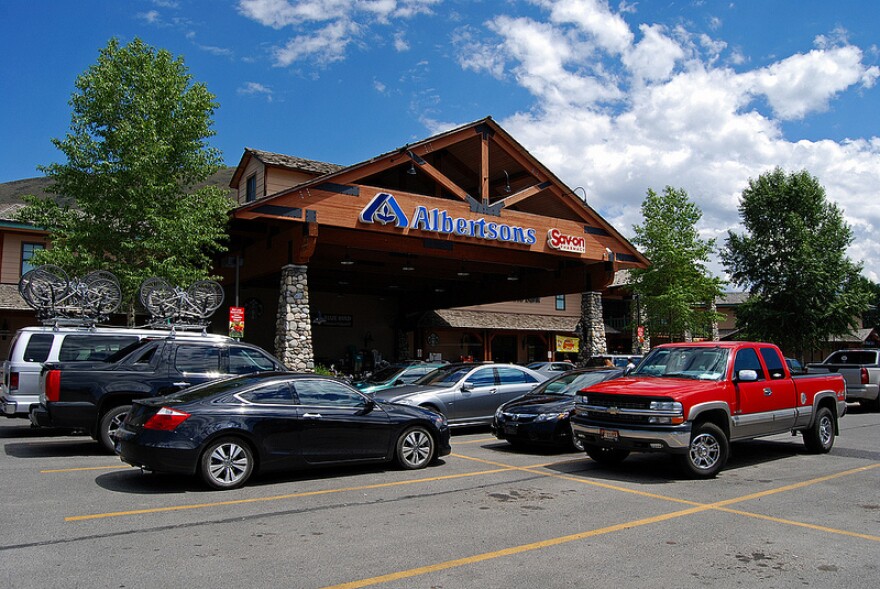 The parent companies of the Supervalu and Albertsons supermarkets say they have uncovered another breach of their computer networks, potentially compromising data from consumers.
The companies say that in late August or early September, malicious software was installed on networks that process credit and debit card transactions at some of their stores. Albertsons says the malware may have captured data including account numbers, card expiration dates and the names of cardholders. Supervalu says it believes most of its stores were not affected.
Supervalu supplies information technology services for Albertsons, Acme, Jewel-Osco, Shaw's and Star Market stores. It sold those stores to Cerberus Capital Management in 2013.
The companies disclosed a data breach in August, and they say the two incidents are separate.