Latest Shot Fired In Lead Ammo Debate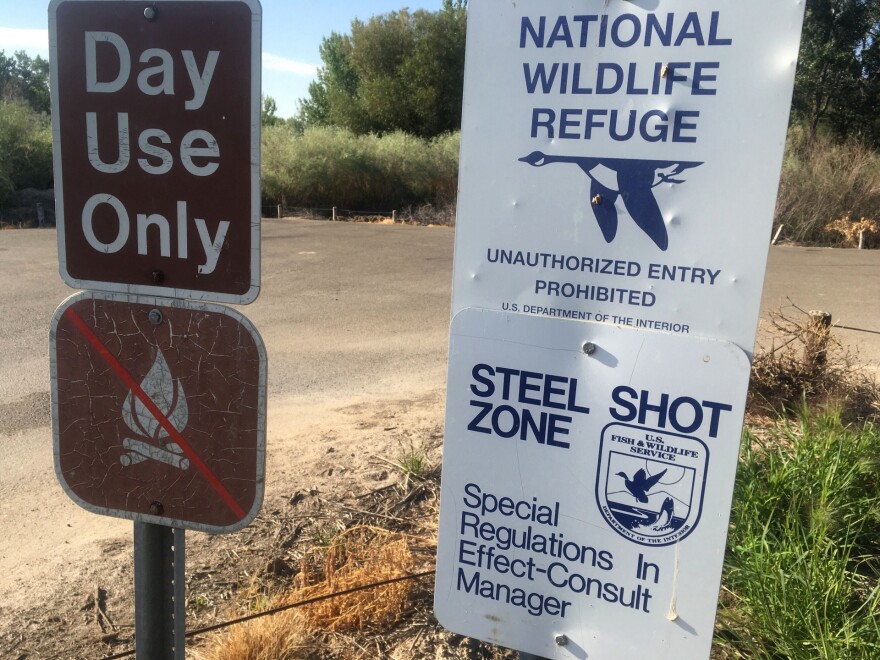 The latest round in the fight over lead ammunition is working its way through Congress.
A bill introduced in July by Rep. Ted Lieu (D-CA) would ban lead ammunition on U.S. Fish and Wildlife Services land. The agency is responsible for administering national wildlife refuges, which cover 95 million acres across the country — much of that prime hunting ground.
"Lead is a deadly toxin," Lieu said in a phone interview. "We shouldn't just be spreading it all over the place with ammunition and it's also deadly to animals."
In a way, this is the latest chapter in a years-long back and forth. On Jan. 19, 2017, the last day of President Barack Obama's administration, outgoing U.S. Fish and Wildlife Director Dan Ashe banned lead ammunition on national wildlife refuges. But the ban lasted just a few weeks: Ryan Zinke, President Donald Trump's first Interior secretary, overturned it on his first day in office.
Studies have shown ingesting lead ammunition can kill birds of prey and has been especially damaging to endangered California condors. Partly in response to that, California has banned lead ammunition across the state.
When lead bullets hit game animals, such as deer and elk, they can push tiny shards of shrapnel far from the point of impact. Biologists say feeding on the remains left by hunters is the chief source of lead poisoning for birds like bald and golden eagles.
The gun industry's largest lobbying group, the National Shooting Sports Foundation, has come out against this and other proposed lead ammunition bans. Spokesman Mark Oliva said the bill was crafted without including hunters or even federal wildlife officials and that banning lead ammunition could depress the purchase of hunting tags, which helps fund state conservation efforts.
"This is a policy that really isn't designed to help wildlife conservation, but is designed to punish hunters," Oliva said, "is designed to actually disinterest and put obstacles in the way of people being able to access the outdoors."
Oliva also questioned the science linking hunting to lead ingestion by birds of prey, though there is wide agreement in the scientific community that feeding on gut piles — the entrails from hunters' big game carcasses — is a leading cause of lead poisoning for birds.
"We think [the bill] is scientifically unsound and is counterproductive to wildlife restoration, wildlife management and conservation in America," Oliva said.
And while there is broad scientific consensus on the damage lead ammunition can do to birds of prey, there remains a split among conservationists about what is more effective: mandates or education and voluntary non-lead ammunition programs. But Lieu says suggestions aren't enough and his bill proposes fines of up to $500 for first-time offenses and up to $5,000 for repeat offenders.
"I simply disagree that it should be a personal choice to spew deadly toxin all over the place with your ammunition in terms of voluntary compliance," he said. "I would support that if we thought it would work."
Some hunting and firearm industry advocates say non-lead ammunition is more expensive, and that requiring it is a financial burden for many hunters. Lieu says the market needs a nudge and his bill would put needed pressure on ammunition-makers to make more non-lead ammo, which would make it more affordable. Currently, non-lead ammunition accounts for just a tiny fraction of the industry.
"Once you put in this law, then there'll be a huge incentive for manufacturers to put ammunition that doesn't have lead out into the marketplace," he said.
The bill is awaiting a hearing in the House Natural Resources Committee and will face significant headwinds unless Democrats take back both the Senate and White House in November.
Guns & America is a public media reporting project on the role of guns in American life.