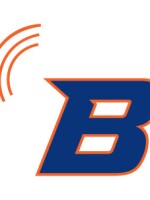 Staff
Our Purpose: Be at the civic, cultural and intellectual forefront of our community to create an informed, engaged public.

Our Mission: Produce, acquire and distributes distinctive programs and services that stimulate, educate, inform, and entertain those we serve using all appropriate media. Reach out to the community through strategic partnerships. Enables listeners to learn about issues and ideas that affect our communities, our nation and our world.

Our Vision: We will build a stronger community-centered broadcasting organization by focusing the station's new and existing resources where our listener and membership base is the strongest. Our goal is to build a more effective service emphasizing national and local programming that deepens the relationship between us and our listeners.

Our Values: Integrity, tolerance, professionalism, transparency, respect of our co-workers and respect for our audience
Elections are happening on May 16 for local taxing districts, including school districts bonds and levies, in the majority of Idaho counties. Polls are open from 8 a.m. to 8 p.m. MT and results should start coming in around 10 p.m. MT.

The translator stations in Sun Valley are currently off-air due to snowmelt in the area. It may be a few weeks at the earliest before our engineers can get up to Bald Mountain due to difficult and limited access.

The Radio Television Digital News Association (RTDNA) announced the 2023 regional Edward R. Murrow Awards winners. Boise State Public Radio has been honored with four awards this year.

Boise State Public Radio took home 20 awards over the weekend from the Idaho Press Club Best of 2022 contest.

Boise Mayor Lauren McLean announced Thursday she has chosen Ron Winegar to serve as the permanent Chief of Police. The choice has to be confirmed by City Council next week.

In partnership with Piatigorsky Foundation, Boise State Public Radio will bring two musical performances with a Q&A session to communities in Idaho. The performances will feature mezzo-soprano Katherine Calcamuggio Donner and a piano accompanist.

Boise Contemporary Theater and Boise State Public Radio proudly present a conversation with KBSU hosts Carl Scheider, Tamara Ansotegui and Arthur Balinger. Join us at Boise Contemporary Theater to hear about the shows, the history and the music of Idaho. After we hear from the hosts, there will be an opportunity to ask questions and mingle in the lobby over drinks.

Join Boise State Public Radio as we take part in the first annual Eco-Jam at Storyfort. Reporters Julie Luchetta and Troy Oppie will break down how stories are made. From the library culture wars to the mining industry, take a peek behind the curtain and learn how BSPR reports on the issues.

Award-winning reporter Murphy Woodhouse is joining Boise State Public Radio to work with the Mountain West News Bureau, a regional collaboration of NPR affiliates.

The Mountain West News Bureau, based at Boise State Public Radio, has received a $10,000 grant to improve coverage of tribal communities.