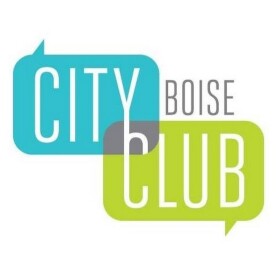 BSPR News: Sundays following the forum at 8 P.M. and Tuesdays following the forum at 7 P.M.
"Things Happen When People Start Talking And Listening"
That's the motto of the City Club of Boise. Founded in 1995, its mission is to advance open and civil discussion about critical issues affecting our community, the City Club presents monthly forums on topics of local, national and international importance.
Details on upcoming events & forums can be found at the City Club of Boise website.
Boise State Public Radio broadcasts the forums on the Sunday and Tuesday evenings following the date they take place. You can learn about becoming a member, register for forums and find an archive of their events at their Official Website: www.cityclubofboise.org
John C. Wagner discussed the wide ranging mission of the Idaho National Laboratory (INL) for the City Club of Boise.

The history of Japanese internment in the United States during WWII and the Minidoka prison camp in Idaho.

City Club panel discussion with local experts and loan recipients on current programs and small business opportunities for immigrants in Idaho.

Republican candidates for Attorney General spar in advance of the primary election, May 17, 2022.

Experts give their early impressions of what led up to the invasion, what conditions are like on the ground in Ukraine, and what we might expect next.

Detailing the 'Perceptions of Democracy' survey and unfavorable views of the federal government and Congress among respondents of five western states.

Former Idaho Supreme Court Justice Jim Jones discusses Idaho's primary election system.

Pundits Clark Corbin of the Idaho Capital Sun, Melissa Davlin of Idaho Public Television, Betsy Russell of the Idaho Press discussed the legislative priorities and the political races that are heating up in 2022.

When Idahoans vote out of their own parties in primary elections, what impact does that have on the state's politics?

A panel discussion from the City Club of Boise about 'Our Path Home,' an initiative to end homelessness in Ada County, Idaho.